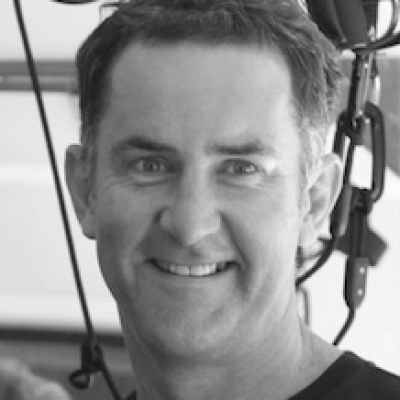 Michael Davis
Dream It founder Michael Davis began with a vision to help everyday people achieve goals and aspirations they never dreamed possible. Along the way, he and his team have discovered they are also redefining 'fitness and travel adventure' for the average Kiwi. "I take people who think they've seen it all, and those who think they have it all, and I give them more and show them more than they ever thought possible."
Michael (better known as Mavis) has many years' experience in business and event management within the New Zealand's fitness industry. He has created authentic and successful events and journeys by bringing together the country's leading fitness experts and outstanding partners who collectively help everyday people achieve their dreams. In the last five years, Mavis has led clients through months of training and support, and then run alongside them to complete outstanding personal fitness goals, including an epic 10-day trail running adventure following the Great Inca Road, the New York Marathon, The Great Wall of China Marathon and the legendary trails and Amalfi Coast Crossing Ultra Trail Run in Italy. He's your typical hard-working father of twins, who walks the talk and believes in making a difference in people's lives.
Mavis is currently Event Manager with Total Sport's annual Wild Kiwi event in Northland and has been actively involved in the sporting industry for many years, including managing Twinlab NZ Sports Nutrition in association with Les Mills, where he met a wide range of inspirational athletes and sporting mentors. He added to that list through the pioneering of a high-altitude training system in New Zealand, which he then took to the Middle East and Japan, and helped to launch in the UK. In doing all this, Michael has worked with a large number of top New Zealand endurance athletes and sportspeople, including the Olympic swim team, David Tua, top rugby teams here and in Japan, individual All Blacks, Olympic and Americas Cup sailors, rowing teams and the All Whites.
Along the way Mavis has also achieved countless personal fitness goals, inspired by the incredible guidance and mentorship of Roger Levie, who coached him from being a social club rugby player to competing in and successfully completing four ironman events: three in New Zealand as well as Ironman Nîce (France). Today Mavis' passion and driver is to pass that coaching gift on to others with his vision of Mission Possibility – supporting and watching everyday people achieve amazing things. Mavis' focus is to get anyone – anyone at all, who wants to challenge themselves with an epic fitness adventure – out there and loving it. His goal is to provide a package of services for everyday people like him, wanting to achieve the fitness highpoint of a lifetime.
"For me, Dream It is all about the emotion – the courage, the excitement, the fear, the nerves, the pride, the laughs, the love, the absolute sense of victory and accomplishment and the insatiable appetite for more. And together, we're doing it!"