Cuba & Mexico - 2023
Run the Havana Marathon & Explore Ancient Wonders in November 2023.
This is your chance to run the world-famous Havana Marathon and join us on an adventure of a lifetime as we explore the historical wonders and tranquil scenery of Cuba and Mexico.
Find out more here
ICELAND 2024 – BASECAMP EXPERIENCE
Iceland, the island of fire and ice, has become one of the world's top travel destinations.
Our team are planning and designing the ultimate Base Camp adventure for 2023 to create memories and the experience of a lifetime.
Watch this space or contact mavis@dreamit.co.nz for more information.
Our Adventure Dream Team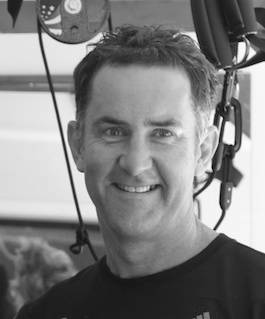 Michael Davis
Dream It founder Michael Davis began with a vision to help everyday people achieve goals and aspirations they never dreamed possible. Along the way, he and his team have discovered they are also redefining 'fitness and travel adventure' for the average Kiwi. "I take people who think they've seen it all, and those who think they have it all, and I give them more and show them more than they ever thought possible."
Michael (better known as Mavis) has many years' experience in business and event management within the New Zealand's fitness industry. He has created authentic and successful events and journeys by bringing together the country's leading fitness experts and outstanding partners who collectively help everyday people achieve their dreams. In the last five years, Mavis has led clients through months of training and support, and then run alongside them to complete outstanding personal fitness goals, including an epic 10-day trail running adventure following the Great Inca Road, the New York Marathon, The Great Wall of China Marathon and the legendary trails and Amalfi Coast Crossing Ultra Trail Run in Italy. He's your typical hard-working father of twins, who walks the talk and believes in making a difference in people's lives.
Mavis is currently Event Manager with Total Sport's annual Wild Kiwi event in Northland and has been actively involved in the sporting industry for many years, including managing Twinlab NZ Sports Nutrition in association with Les Mills, where he met a wide range of inspirational athletes and sporting mentors. He added to that list through the pioneering of a high-altitude training system in New Zealand, which he then took to the Middle East and Japan, and helped to launch in the UK. In doing all this, Michael has worked with a large number of top New Zealand endurance athletes and sportspeople, including the Olympic swim team, David Tua, top rugby teams here and in Japan, individual All Blacks, Olympic and Americas Cup sailors, rowing teams and the All Whites.
Along the way Mavis has also achieved countless personal fitness goals, inspired by the incredible guidance and mentorship of Roger Levie, who coached him from being a social club rugby player to competing in and successfully completing four ironman events: three in New Zealand as well as Ironman Nîce (France). Today Mavis' passion and driver is to pass that coaching gift on to others with his vision of Mission Possibility – supporting and watching everyday people achieve amazing things. Mavis' focus is to get anyone – anyone at all, who wants to challenge themselves with an epic fitness adventure – out there and loving it. His goal is to provide a package of services for everyday people like him, wanting to achieve the fitness highpoint of a lifetime.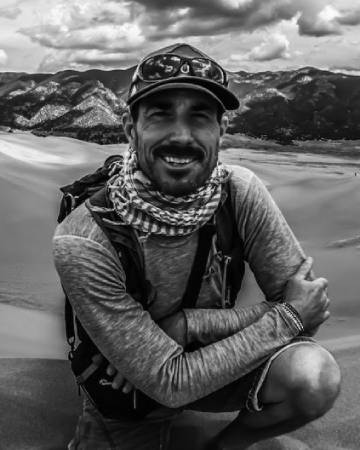 Rob Harsh
Rob has been leading and guiding people in business, outdoor adventure and personal growth for twenty years. He holds a B.S. in Environmental Science and has worked as a sustainability and culture change expert for Fortune 500 companies since 1993. He has travelled extensively throughout the world on climbing, kayaking, mountain biking and running expeditions and has experience as a race director, certified mountain guide, search and rescue operator and working with adaptive athletes and injured veterans in the outdoors.
Along the way, he's climbed mountains on five continents and participated in over fifty of the world's toughest adventure racing and ultra running endurance events such as Badwater, Eco-Challenge, Southern Traverse and Coastal Challenge. In 2003 he led blind adventurer Erik Weihenmayer, who was the first blind man to scale Mt. Everest, to the finish of the 450-mile Primal Quest Expedition Race in California and later went on to become a race director in Primal Quest Utah in 2006.
He has been a Certified Professional Coach and Energy Leadership Master Practitioner since 2012 and is an expert in applying leadership techniques to support people in making positive shifts in their life, helping them overcome adversity and discover how to live in alignment with who they authentically are.
In 2016 Rob faced his ultimate challenge when he was diagnosed with Stage 4 Lung Cancer and given just a 4% chance of survival. Defying conventional wisdom he chose to forgo chemotherapy and take a holistic approach to heal, transforming every aspect of his life through diet, exercise, meditation and the principles of practice he learned as an athlete. Rob is now in full remission and continuing his efforts to serve and empower others through coaching, writing and guiding.
His main focus is developing one-of-a-kind adventures that create opportunities for people to explore the world through adventurous travel. By bridging the gap between ancient wisdom and modern knowledge he offers transformative experiences that explore the land, culture & mythology of each destination, supporting people in stepping beyond their comfort zones, expanding their perspectives and learning universal wisdom that can be applied in overcoming perceived challenges in any area of life.