Trek Kilimanjaro
Kilimanjaro, Africa
June 2019
A spectacular journey to touch the skies above Africa on the world's highest free-standing mountain.
Standing proudly at 5,895 metres high, Kilimanjaro is the highest mountain in Africa and will treat you to awe inspiring vistas and dramatic sunsets as we scale one of the world's 'Great 7' summits. Kilimanjaro has captivated the world's mountain climbers for more than 120 years, with ascent possible without high-tech gear or extreme fitness, making the snow-capped giant a goal for many.
The Kilimanjaro National Park is a place of stunning natural beauty where you will travel through incredible and varied ecosystems, from the African plains to tropical rain forests, to sparse alpine desert. With the Dream It team at your side, there is nothing to stop you from standing on the roof of Africa, where you will be rewarded with 360 degree panoramic views across the African plains and a transformative experience that will be with you forever.
Brought to you by Dream It and our exceptional friends at Activ8 Northland
Highlights
Conquer the mighty summit of Kilimanjaro with the support of experienced guides
Travel through diverse ecosystems from lush tropical forests with magnificent plants and animal life to sparse alpine deserts
Experience exciting and exhilarating climbing with a focus on safe and gradual acclimatisation
Push your personal, physical and mental boundaries
Experience the greatest wildlife show on earth on Safari across the Serengeti
Participate in a unique service project to benefit local schoolchildren
Sample local village food and hospitality
Experience the bustle of colourful African markets
Enjoy first class hotel and upscale tent camp accommodations
Experienced, local guides
All ground transportation and transfers
Live GPS Website Tracking During The Climb
Detailed Information
Our adventure begins with a climb up the Machame Route, regarded as the most scenic ascent of Kilimanjaro and includes seven days on the mountain. During this time we will travel through five distinct and incredible ecosystems. We will then witness the most spectacular wildlife show on earth, traveling on Safari for five days through the Serengeti, Ngorongoro Crater and Lake Manyara. We will end the trip with a visit to Zanzibar, exploring its rich history and white sand beaches.
We start our journey above the picturesque mountain village of Machame to the south of Kilimanjaro. After passing through tropical forest and into the moorland zone, we will emerge onto the Shira Plateau. We then climb counter-clockwise under the southern face of Kibo, before ascending the Great Barranco Wall, a challenging and exhilarating rock scramble, and approach Uhuru Summit from Camp Kosovo and the ridge that abuts the Southeast Valley. Access to this high camp is very limited and we have received special permission to use this camp, which offers incredible views of Mawenzi Peak, and higher starting altitude on Summit day. Our mountain crew will ensure your climb is safe and accessible while still challenging and exhilarating. Our climb is carefully planned to ensure gradual acclimatisation.
Matt Harrison
Personal Trainer
I believe with the right training, right food and right attitude anyone can achieve any body. To achieve amazing results you have to work hard, but I guarantee that my personalised sessions with you will be fun, dynamic and motivating. You have nothing to lose- apart from fat!
I have been a Personal Fitness Coach for 14 years and have taken great pleasure in helping over 500 clients achieve some amazing results. I started in Dunedin working at a Personal Conditioning Studio after completing a Physical Education Degree at Otago University. From there my career has taken me to England where I spent two years as a Self Employed Personal Trainer at Fitness First. For the last 8 years I have been back in New Zealand working in my home town of Whangarei.
I love all sports and enjoy the outdoor lifestyle that Northland offers. I play rugby and squash and enjoy fishing and diving whenever I get the chance. My background and love of sports helps me to train and coach people from all walks of life. We all have different goals and dreams, I know from personal experience no goal or dream is too big or too hard to achieve. I believe in goal setting, working hard and achieving results that improve the quality of peoples' lives.
I do not go to work every day, I go to my passion every day. "I help people change their lives for the better; I help people achieve their dreams". I truly believe this and it gives me great pleasure to be in the industry I am in. If you want to change something about your body, train for a specific goal or increase the quality of your life get in contact now to discuss how we can get you to where you want to be.
"Be yourself…….but better!"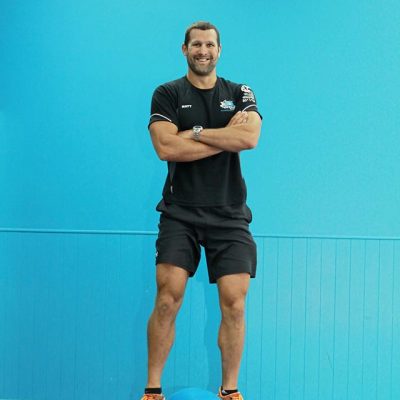 Shayne Dunseath
Personal Trainer
My name is Shayne Dunseath. I grew up in the Waikato and have attained a Bachelor in Sport & Leisure from the University of Waikato. I have been in the industry for seven years and loving it. I have always had a keen interest in Personal Training and owning my own business and feel very passionate when it comes to fitness and healthy lifestyles. I am very aware of the importance of exercise and the related issues of diet and fitness in the current means of living these days- by adding a small amount of exercise and a dose of superfoods this can go a long way.
I love to have a challenge- that is why I specialise in rehab, challenged youth and adult groups as well as any individual wanting to gain results. I have had clients come to me with just the aim of keeping mobile and active but then have achieved massive strength and weight loss gains at the same time. I also invented the "Immortal" training which is Activ8s latest group training session- the hardest training in NZ and ready for anyone who wants to take their training and body to the next level.
I love seeing the smile when results are achieved, so will you be the next client of mine to have a massive smile????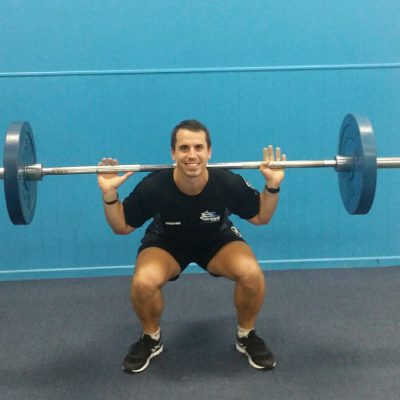 Dream It founder Michael Davis began with a vision to help everyday people achieve goals and aspirations they never dreamed possible. Along the way, he and his team have discovered they are also redefining 'fitness and travel adventure' for the average Kiwi. "I take people who think they've seen it all, and those who think they have it all, and I give them more and show them more than they ever thought possible."
Michael (better known as Mavis) has many years' experience in business and event management within the New Zealand's fitness industry. He has created authentic and successful events and journeys by bringing together the country's leading fitness experts and outstanding partners who collectively help everyday people achieve their dreams. In the last five years, Mavis has led clients through months of training and support, and then run alongside them to complete outstanding personal fitness goals, including an epic 10-day trail running adventure following the Great Inca Road, the New York Marathon, The Great Wall of China Marathon and the legendary trails and Amalfi Coast Crossing Ultra Trail Run in Italy. He's your typical hard-working father of twins, who walks the talk and believes in making a difference in people's lives.
Mavis is currently Event Manager with Total Sport's annual Wild Kiwi event in Northland and has been actively involved in the sporting industry for many years, including managing Twinlab NZ Sports Nutrition in association with Les Mills, where he met a wide range of inspirational athletes and sporting mentors. He added to that list through the pioneering of a high-altitude training system in New Zealand, which he then took to the Middle East and Japan, and helped to launch in the UK. In doing all this, Michael has worked with a large number of top New Zealand endurance athletes and sportspeople, including the Olympic swim team, David Tua, top rugby teams here and in Japan, individual All Blacks, Olympic and Americas Cup sailors, rowing teams and the All Whites.
Along the way Mavis has also achieved countless personal fitness goals, inspired by the incredible guidance and mentorship of Roger Levie, who coached him from being a social club rugby player to competing in and successfully completing four ironman events: three in New Zealand as well as Ironman Nîce (France). Today Mavis' passion and driver is to pass that coaching gift on to others with his vision of Mission Possibility – supporting and watching everyday people achieve amazing things. Mavis' focus is to get anyone – anyone at all, who wants to challenge themselves with an epic fitness adventure – out there and loving it. His goal is to provide a package of services for everyday people like him, wanting to achieve the fitness highpoint of a lifetime.
"For me, Dream It is all about the emotion – the courage, the excitement, the fear, the nerves, the pride, the laughs, the love, the absolute sense of victory and accomplishment and the insatiable appetite for more. And together, we're doing it!"