Inca Trails Experience to Machu Picchu & Galapagos Islands
Chile, Peru, Galapagos Islands
12-28 April 2019
A spectacular journey travelling the historical Inca Road in the footsteps of the great Chasquis and on to the stunning wildlife haven of Galapagos.
For this adventure we immerse you in the mystical world of Incan history and travel the Great Inca Road between the ancient sites of Choquequirao and Machu Picchu, before transporting you to the magical sanctuary of the Galapagos Islands. Our journey through Peru follows in the footsteps of the legendary Chasqui runners who supported the vast Incan empire, delivering communications along the 38,000km Inca Road. As we trek between these two lost cities we will witness spectacular landscapes, explore high Andean villages and travel through five climate zones – including Andean Puna and Cloud Forest where endangered condors are through the eyes of these historic messengers. And from one breathtaking setting to another, we end your incredible journey with four unforgettable days at one of the planet's most incredible wildlife destinations, Galapagos.
Brought to you by the team at Outdoorsy NZ and Dream It.
Limited to 20 spots Nationwide.
Highlights
8-Day journey along the Great Inca Road
Experienced, local guides
Explore Santiago, Chile
Historical city tour of Cusco, Peru
Local Guides, Mules, Cooks & Porters
Authentic locally sourced meals
7 nights camping in four-season tents in established campsites
A full day to explore Machu Picchu
Andean Despacho Ceremony with local Shaman
Ascent to 15,272 feet along the Yanama Pass
Lush tropical microclimates and rare cloud forests, complete with stunning local flora and fauna
Return Flights to Galapagos
3 nights on Premium Passenger Boat
Visits to Galapagos Research Stations & Breeding Centres
Deep water snorkelling
Accommodation and all ground transportation and transfers
Detailed Information
Our journey is one of historical and spiritual significance, as we traverse along one of the most spectacular lengths of the Inca Road, between the great city of Choquequirao and the citadel of Machu Picchu. Our final leg through Galapagos celebrates life of all forms, as we witness the incredible natural triumphs of our planet.
Welcome to South America
We begin our journey in Santiago, Chile, where you have a chance to explore this fascinating city that rarely sleeps. Buzzing with the life and energy on every South American street corner, we make our way on Day 2 to the captivating history and grandeur of Cusco, Peru, where you will uncover its past with a tour of the city's historical precincts. We will enjoy a good rest in a luxury hotel and a free day to explore the city and rest before your Inca Trail journey begins in earnest on Day 3.
In the footsteps of legends
We begin our journey on the path between Cusco and Chiquisca, following in the footsteps of the heroic Chasquis. They were known as some of the greatest runners in history, capable of relaying messages at speeds of over 320km per day at altitudes above 13,000 feet. While these great athletes were endowed with incredible strength and stamina, they also had wisdom and a way of connecting with the land and its inhabitants that helped propel them along the steep mountainous terrain. For our journey, we will be supported by porters and mules, camping for 7 nights in four-season tents in established campsites, the first of which is in the ancient setting of Chiquisca.
Ancient and remote ruins
Waking up to spectacular views, we continue on Day 5 towards Choquequirao, with our route traversing one of the most stunning sections of the Inca Road between the great city of Choquequirao and the citadel of Machu Picchu. Choquequirao is considered one of the most remote ancient ruins in the world and is currently visited by fewer than 70 people per day, which the Peruvian Government plans to change, with plans to build a road and tram system to the site. Currently the site is only accessible by a two-day walk across a 5,000-foot deep canyon.
Solitude in the clouds
Situated at 10,000 feet, Choquequirao is located in pristine cloud forest and features extensive waterways, temples and agriculture terracing as impressive as Machu Picchu. While the site is only 30% excavated, the energy of the site is profound and there are ample opportunities to find solitude as we explore the origins of this remote lost city. While at the site we will work with local shaman and participate in a traditional Despacho ceremony, giving gratitude to the spirit of Pachamama.
Flora and fauna paradise
Day 7 and we leave Choquequirao to travel towards Maizal. As we explore the rich history of the Andean people, we also discover the diversity of the land. Peru boasts the highest concentration of microclimates in the world and our journey takes us through five climate zones, including a rare cloud forest, which is home to one third of Peru's birds, mammals and frogs. Here we will see an incredible diversity of flora and fauna, including bromeliads, orchids, butterflies, giant hummingbirds and the Andean condor.
Honouring the spirits
As we venture deeper into the Andean highlands, the landscape opens into high alpine Cordillera, as we pass near permanent glaciers and high villages. The mountains here are sacred to the Andean people and we honour these great spirits as we pass within view of the Apus Kiswar, Quriwayrachina and Pintuyu. Here we begin to appreciate the greatness of the Chasqui runners as we climb elaborate stone paths constructed centuries ago and still in use by local people today as they pass these steep mountains.
Supporting the local community
Day 8 and we descend Victoria Pass at 14,000 feet to discover the small village of Yanama where we will connect with the local people through the practice of Ayni as we participate in a service project to improve the local school. Day 9 takes us up through a majestic valley surrounded by high peaks, climbing to our highest point at 15,272 feet as we cross Yanama Pass. From here we get our first glimpses of Salkantay, the second most dominant peak in Peru, known as the Savage Mountain and the ruler of weather and fertility, and on to Collipaoampa.
Lush forests and hot springs
The climate changes quickly as we descend 7,000 feet from high alpine landscapes into lush tropical vegetation passing fruit groves and coffee plantations that have been present since Incan times. On Day 10 we have the opportunity to visit the hot springs near Salkantay before descending the Santa Teresa river valley, passing many small villages. We then venture back up into cloud forest to the ancient site of Llactapata. Here we will enjoy a beautiful moss covered forest and explore the ancient observatory which is perfectly aligned with Machu Picchu across the valley. Day 11 and we are now within site of our final destination as we make our way down to Aguas Caliente, travelling through abundant forests filled with parrots and orchids. Upon arrival we will have opportunity for a soak in the hot spring and enjoy a fine meal as we explore this quaint village and relax in preparation for our visit to Machu Picchu the next day.
Ascent to the Temple of the Moon
Day 12 is our chance to fully explore the magic of Machu Picchu. In the morning we travel up to the citadel and spend the day exploring this expansive site, connecting to its energy and learning the role this ancient ruin played in the Andean cosmology. While here we will have the chance to climb Huayna Picchu, the steep prominent mountain that defines the site, and hike to the more remote Temple of the Moon which few visitors experience. Here we will hold our final Andean ceremony. After a special overnight camp at one of the world's most historic sites, we board our train back to Cusco to enjoy a comfortable hotel stay and final celebratory group dinner at one of the finer restaurants in Historic San Blas, before beginning our journey home.
Journey to Galapagos Archipelago
Day 13 is a day of transition as we fly to Guayaquil Ecuador and the following day, take a 2 . hour flight to Baltra Island, to arrive in the Galapagos and board our stunning floating home for the coming days. First stop is the Charles Darwin Research Station & Fausto Llerena Breeding Center to witness the incredible successes of the Galapagos giant tortoises and land iguanas breeding programme.
Sea lions, shorebirds and blue-footed boobies
Today we travel from Baltra to North Seymour Island to visit a large colony of sealions living amongst herons and lava gulls and thriving on the isolation and richness of their natural habitat. In the afternoon we have more incredible up-close wildlife encounters, with a two-hour walk amidst large nesting colonies of blue-footed boobies, magnificent frigatebirds and swallow-tailed gulls. You will also meet sea lions, land iguanas, and on a lucky day, you might even come across a Galapagos Snake. There is the option to snorkel on both encounters.
Cactus forests, land iguanas and mockingbirds
A 'wet' boat landing on Santa Fe Island makes it a perfect day for a deep water snorkel. Surrounded by sea lion colonies on landing, we will head ashore to venture through endemic cactus forest – home to the Santa Fe land iguanas, Galapagos hawk, Galapagos snakes, finches and mockingbirds. A climb to the highest point above South Plaza Islet will take us through impressive cactus forest and more iguanas, to discover tropicbirds, a Nazca and blue-footed boobies, swallow-tailed gulls. Day 17 will be a relaxing walk around Kicker Rock – home to many Galapagos sea animals – followed by a visit to the Cerro Colorado Tortoise Reserve on San Cristobal Island, to learn about the National Park's conservation programs, before the return flight to Guayaquil.
Homeward bound
Day 18 and it is time to leave one of the planet's most extraordinary wildlife destinations for home, with a happier and more courageous heart, a fulfilled mind and soul and an enriched view on this incredible planet we call home.
Depart Auckland Airport at 6:15pm on Sunday 8th April. Arrive into Santiago Chile and stay overnight before departing for Cusco, Peru on Monday 9th April.
Day 1 – Arrive in Cusco (April 9)
Arrive in Cusco check into our hotel, Group Dinner
Day 2 – Cusco and Temple of the Moon (April 10)
Tour Cusco and Opening Despacho Ceremony. Group Dinner.
Day 3 – Cusco to Cachora to Santa Rosa (April 11)
Bus: 3.5 hours
Distance: 8 miles
Time: 5-6 hours
Difficulty: Very Strenuous
Elevation Change: -3,500 feet, +2,750
Camp Elevation: 7,350 feet
Day 4 – Santa Rosa to Choquequirao (April 12)
Distance: 4 miles
Time: 3-4 hours
Difficulty: Strenuous
Elevation Change: -350, +1,700
Camp Elevation: 9,450 feet
Day 5 – Choquequirao to Pinchaunuyoc (April 13)
Distance: 9 miles
Time: 3-4 hours
Difficulty: Moderate
Elevation Change: -2,850, +1,500
Camp Elevation: 7,900 feet • Maximum Elevation: 10,750 feet
Day 6 – Pinchaunuyoc to Maizal (April 14)
Distance: 5 miles
Time: 5-6 hours
Difficulty: Very Strenuous
Elevation Change: -1,850, +4,000
Camp Elevation: 9,600 feet
Day 7 – Maizal to Yanama (April 15)
Distance: 6 miles
Time: 5-6 hours
Difficulty: Very Strenuous
Elevation Change: -1,850, +3,500
Camp Elevation: 11,500 feet • Maximum Elevation: 13,500 feet
Day 8 – Yanama to Quelcamachay (April 16)
Distance: 6 miles
Time: 5-6 hours
Difficulty: Strenuous
Camp Elevation: 9,500 feet
We depart at 7am and will walk on the pretty paths along the edge of mountainsides to our lunch spot, which is surrounded by craggy mountains. After lunch we will walk 2 hours more to our campsite of Quellcamachay. Surrounded by snowcapped peaks, this is a spectacular, yet cold, place to spend the night.
Accommodation: Camping at Quellcamachay
Day 9 – Quelcamachay to Huancancalle (April 17)
Distance: 10 miles
Time: 7-8 hours
Difficulty: Very Strenuous
Camp Elevation: 6,600 feet
Maximum Elevation: 14,800 feet
We depart Quellcamachay at 6am, and after about 4 hours climb will arrive at the Choquetacarpo Pass (4600m), the highest and most spectacular of the passes during the trip. We will have lunch at the Lagunas during the descent and will arrive in the town of Huancacalle (2900m) about 5.30pm. The total walking time for this day is between 8 to 9 hours.
Day 10 – Huancancalle to Aguas Caliente (April 18)
Bus: 4 hours
Distance: 6 miles
Time: 2-3 hours
Difficulty: Moderate
Elevation Change: -3,350 +2,500
Hotel in Aguas Caliente 6,800 feet
Manco Inca's huge palace fortress of Vitcos (also known as Rosaspata) is an hour's walk up the hill, and from there you can continue to the amazing, sacred white rock of Yurac Rumi. The whole easy-to-follow circuit, which starts just over the bridge at the end of the road, takes a leisurely three hours, including plenty of time for photos and admiration of both scenery and ruins. 4 hour drive to Hydro Electrica or hike to Aguas Caliente.
Day 11 – Montana Machu Picchu/Tour Citadel (April 19)
Distance: 4 miles
Time: 3-4 hours
Difficulty: Strenuous
Elevation Change: -2,100 +2,100
Hotel in Aguas Caliente 6,800 feet
Maximum Elevation: 10,100 feet
Day 12 – Aguas Caliente to Cusco (April 20)
Train to Ollyentaytambo. Bus tour Maras Salt Mine and Chinchero Textile Demonstration.
Day 13 – Cusco to Guayaquil (April 21)
Fly to Guayaquil Ecuador. Overnight in Hotel, dinner included
Day 14 – Guayaquil to Baltra Island (April 22)
AM – Departure from Guayaquil to Baltra Island (2 .-hour flight)
Arriving in the Galapagos, passengers are picked up at the airport by our natural guides and taken to a ten-minute bus drive to the pier to board boat.
PM – Charles Darwin Research Station & Fausto Llerena Breeding Center (Santa Cruz Island)
Dry landing. Visit to the Galapagos giant tortoises and land iguanas breeding program, where the famous Lonesome George (last surviving specimen of Pinta Island) lived for decades. The center is managed by the Galapagos National ParkÅLs (GNP) staff with the collaboration of scientists from the Charles Darwin Station (CDS). Here, eggs taken from Pinzon, Santiago and Santa Cruz Islands hatch without the danger of introduced species. After artificial incubation; the "galapaguitos" (newborn tortoises) are reared until the age of 5, when they are released in their native habitats, having the enough capabilities to survive alone. Since the 70's, more than 2,000 specimens have returned to their native islands. In addition, the Darwin Station works in several scientific projects and botanical research, providing environmental education to local communities, schools and tourists. If time helps, it is possible to visit Puerto Ayora town.
Difficulty level: easy
Type of terrain: flat
Duration: 1.-hour walk
Day 15 – Baltra to North Seymour Island (April 23)
AM – Mosquera Islet
Wet Landing. Mosquera Islet is located between North Seymour and Baltra Island. This flat, sandy island has a large colony of sea lions. It is also an excellent site to observe shorebirds such as herons and lava gulls. There is no trail on the islet, the visitor can enjoy the open area. Most of the islet is covered with sand and barren lava rock. Very little sesuvium portulacastrum plants grow on the sand.
Difficulty level: easy
Type of terrain: sandy
Duration: 1 .-hour walk & snorkeling
PM – North Seymour Island
Dry landing. This is perhaps one of the busiest tourist destinations on the archipelago. Off of Baltra Island (where the airport is located) and not far from Santa Cruz, North Seymour is the most accessible for day trips out of Santa Cruz's main port, Puerto Ayora. An approximately two hour walk amidst large nesting colonies of blue-footed boobies, magnificent and great frigatebirds, and swallow-tailed gulls for an in depth encounter with sea bird breeding cycles and as well as sea lions. You will also encounter sea lions, land iguanas, and on a lucky day, you might even come across a Galapagos Snake.
Difficulty level: intermediate
Type of terrain: rocky ground
Duration: 2-hour walk / 30-minute snorkeling
Day 16 – Seymour Island to Santa Fe Island (April 24)
AM – Santa Fe Island
Wet landing. Santa Fe shows white sand beaches surrounded by sea lion colonies; through the island path, an endemic cactus forest is passed, home the Santa Fe land iguanas (the largest in the islands). This island is the habitat for a number of species, including the Galapagos hawk, Galapagos snakes, rice rats (one of the few endemic Galapagos rodents), a variety of finches and one of the four mockingbird species of the archipelago.
Difficulty level: intermediate
Type of terrain: rocky
Duration: 1-hour walk / 1-hour deep-water snorkeling
PM – South Plaza Islet
Dry landing on the northern part of the Islet. The walk begins with an impressive cactus forest surrounded by land and marine iguanas; as we reach its highest point, be on the lookout for tropicbirds, a Nazca and blue-footed boobies, swallow-tailed gulls. In South Plaza there is a large colony of the smaller sized land iguanas. Approximately, there is a population of 300 individuals. They feed on all kinds of vegetation, but during the dry season survive on the fruits and flowers of Opuntia cacti. Due to their proximity with marine iguanas, this is the only place on Earth where we will find the Galapagos hybrid iguana.
Difficulty level: intermediate
Type of terrain: rocky
Duration: 2-hour walk
Day 17 – Santa Fe Island to San Cristobal Island to Guayaquil (April 25)
AM – Kicker Rock Circumnavigation & Cerro Colorado Tortoise Reserve (San Cristobal Island)
Kicker Rock can be seen directly from the vessel. In the sea northeast of Puerto Baquerizo Moreno is this ancient and eroded volcanic tuff lava named Leon Dormido or Kicker Rock it is formed by two rocks approximately 148 m, named for its resemblance of a sleeping lion. It serves as home to many of the typical Galapagos sea animals, such as birds, sea lions, blue and Nazca boobies and frigate. With rare sightings of swallow turtle gulls, tropic birds, and pelicans.
Difficulty level: easy
Type of Terrain: water
Duration: 1-hour circumnavigation
Cerro Colorado is a dry landing in Puerto Baquerizo Moreno. Passengers visit the San Cristobal Giant Tortoise Breeding Center to learn about the National Park's conservation programs. Enjoy a beautiful landscape on the way to the Reserve. Passengers will also have the opportunity to visit the village's port, have a drink or shop for arts and crafts and other souvenirs.
Difficulty level: intermediate
Type of Terrain: sandy
Duration: 40-minute bus drive to the Reserve / 1-hour visit
After the visit, you will transfer to San Cristobal Airport for the return flight to Guayaquil. Overnight in Hotel, dinner included.
Day 18 – Depart for Guayaquil April 26th arriving into Auckland Airport at 5:05am on Saturday 28th April
Rob Harsh
Chief Adventurer, Coach & Guide
Rob has been leading and guiding people in business, outdoor adventure and personal growth for twenty years. He holds a B.S. in Environmental Science and has worked as a sustainability and culture change expert for Fortune 500 companies since 1993. He has travelled extensively throughout the world on climbing, kayaking, mountain biking and running expeditions and has experience as a race director, certified mountain guide, search and rescue operator and working with adaptive athletes and injured veterans in the outdoors.
Along the way he's climbed mountains on five continents and participated in over fifty of the world's toughest adventure racing and ultra running endurance events such as Badwater, Eco Challenge, Southern Traverse and Coastal Challenge. In 2003 he led blind adventurer Erik Weihenmayer, who was the first blind man to scale Mt. Everest, to the finish of the 450-mile Primal Quest Expedition Race in California and later went on to become a race director in Primal Quest Utah in 2006.
He has been a Certified Professional Coach and Energy Leadership Master Practitioner since 2012, and is an expert in applying leadership techniques to support people in making positive shifts in their life, helping them overcome adversity and discover how to live in alignment with who they authentically are.
In 2016 Rob faced his ultimate challenge when he was diagnosed with Stage 4 Lung Cancer and given just a 4% chance of survival. Defying conventional wisdom he chose to forgo chemotherapy and take a holistic approach to healing, transforming every aspect of his life through diet, exercise, meditation and the principles of practice he learned as an athlete. Rob is now in full remission and continuing his efforts to serve and empower others through coaching, writing and guiding.
His main focus is developing one of a kind adventures that create opportunities for people to explore the world through adventurous travel. By bridging the gap between ancient wisdom and modern knowledge he offers transformative experiences that explore the land, culture & mythology of each destination, supporting people in stepping beyond their comfort zones, expanding their perspectives and learning universal wisdom that can be applied in overcoming perceived challenges in any area of life.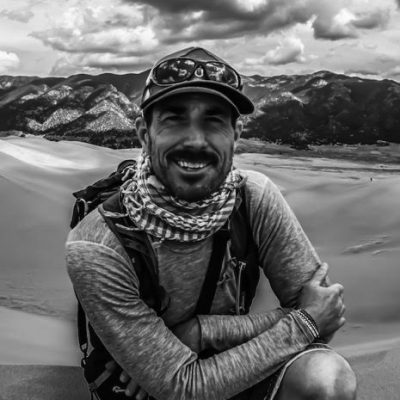 Julio was born in Cusco, the great ancient capital of the Incan Civilization and his family came from the small town of Pisaq in the Sacred Valley. He did his entire education in Cusco, and studied Tourism and Business at the local university in Cusco San Antonio Abad. When he was a teenager he was a boy scout, which introduced him with the outdoor world and the Andes Mountains.
Julio now works as a freelance tour guide, and runs his own outdoor company organizing trips exploring the Andean world. He is very knowledgeable about the Incan history and Andean culture. He has been leading trips for 15 years throughout the Sacred Valley to Machu Picchu, Salkantay, Ausangate, Vilcabamba, Urubamba, Choquequirao and in Cusco. His background is Mestizo native from Peru and he speaks Quechu, English and Spanish. He has two lovely children a daughter of 16 and a son of 11.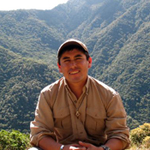 Michelle started Outdoorsy NZ to inspire and motivate mums seeking more energy and adventure in their lives.
Her online community encourages exploration, discovery, and rejuvenation through engaging with the great outdoors.
An enthusiastic traveller, Michelle has covered many nautical miles sailing offshore, and has hiked in some far flung places.
She is fascinated by the history of civilization and evolution – so this is the perfect trip to combine a hike in the hills, some time on the sea, and a whole lot of learning about entirely different lives.
Travelling with an enquiring mind can be a great distraction from the physical challenge being undertaken!
Michelle can't wait to share this trip of a lifetime with you. Be prepared to return with an altered perspective on what we can achieve, a wider world view – and of course, beaming memories of all the fun and hilarity we had along the way.
And also, a lot of llama pictures. And giant tortoise snaps. And perhaps some kind of dodgy wool poncho, and a hazy recollection of how to make a Pisco sour…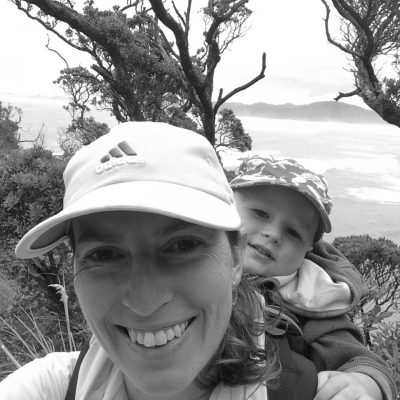 Every great adventure requires support from an awesome training and conditioning crew, and we've hand picked the best line up for you. Activ8 Northland are a NZ Award winning group of Personal Trainers and conditioned our Inca Trails group for our 2017 adventure.
No matter where you are in the country these guys can tailor a programme specific to your requirements. They got the group in great shape, facilitated a great training weekend and also came along on our trek to Peru so these guys have a thorough understanding of what you need to do to get ready and prepared for this once in a lifetime experience.
Check them out at www.activ8nz.co.nz
Matt Harrison
Personal Trainer
I believe with the right training, right food and right attitude anyone can achieve any body. To achieve amazing results you have to work hard, but I guarantee that my personalised sessions with you will be fun, dynamic and motivating. You have nothing to lose- apart from fat!
I have been a Personal Fitness Coach for 14 years and have taken great pleasure in helping over 500 clients achieve some amazing results. I started in Dunedin working at a Personal Conditioning Studio after completing a Physical Education Degree at Otago University. From there my career has taken me to England where I spent two years as a Self Employed Personal Trainer at Fitness First. For the last 8 years I have been back in New Zealand working in my home town of Whangarei.
I love all sports and enjoy the outdoor lifestyle that Northland offers. I play rugby and squash and enjoy fishing and diving whenever I get the chance. My background and love of sports helps me to train and coach people from all walks of life. We all have different goals and dreams, I know from personal experience no goal or dream is too big or too hard to achieve. I believe in goal setting, working hard and achieving results that improve the quality of peoples' lives.
I do not go to work every day, I go to my passion every day. "I help people change their lives for the better; I help people achieve their dreams". I truly believe this and it gives me great pleasure to be in the industry I am in. If you want to change something about your body, train for a specific goal or increase the quality of your life get in contact now to discuss how we can get you to where you want to be.
"Be yourself…….but better!"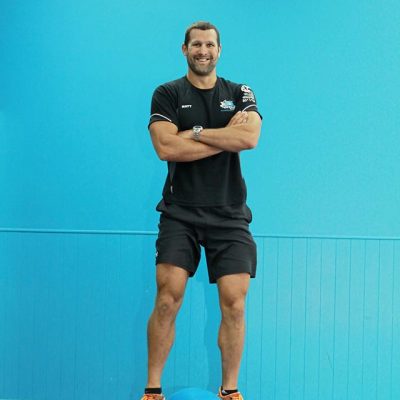 Miranda Harrison
Personal Trainer
You live in your body 24 hours a day, 7 days a week – invest in it! I believe investing in your body is an investment for life – which will just keep getting richer the more you put into it the more you will get back – GUARANTEED.
I have been changing peoples lives for the past 12 years and love to see others getting the benefits out of exercise, that I find I do.Living life to the full and making the most out of every day means looking after yourself physically and mentally- this is hard to do and not everyone gets the balance right. I am here to help and support you through the physical side of things so other parts of your life can fall into place. Once you are in control of your body, diet and health you can be in a lot more control of your life.
I completed my Bachelor of Physical Education at Otago University. Since then I have Personal Trained at various gyms in Dunedin, London and Whangarei. Myself, Matt and Shayne own Activ8 and love every minute of seeing the results our clients achieve.
I love most sports and play squash at a high level as well as run for enjoyment. We have got 2 young children who have bought a lot of joy into our lives- as well as a different outlook on life. No matter how busy you are or workload you have you can always make time to appreciate nature, exercise and take a few deep breathes to enjoy the moments we have – as we will never get that moment back.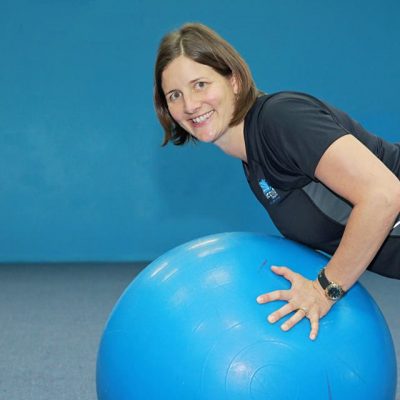 Shayne Dunseath
Personal Trainer
My name is Shayne Dunseath. I grew up in the Waikato and have attained a Bachelor in Sport & Leisure from the University of Waikato. I have been in the industry for seven years and loving it. I have always had a keen interest in Personal Training and owning my own business and feel very passionate when it comes to fitness and healthy lifestyles. I am very aware of the importance of exercise and the related issues of diet and fitness in the current means of living these days- by adding a small amount of exercise and a dose of superfoods this can go a long way.
I love to have a challenge- that is why I specialise in rehab, challenged youth and adult groups as well as any individual wanting to gain results. I have had clients come to me with just the aim of keeping mobile and active but then have achieved massive strength and weight loss gains at the same time. I also invented the "Immortal" training which is Activ8s latest group training session- the hardest training in NZ and ready for anyone who wants to take their training and body to the next level.
I love seeing the smile when results are achieved, so will you be the next client of mine to have a massive smile????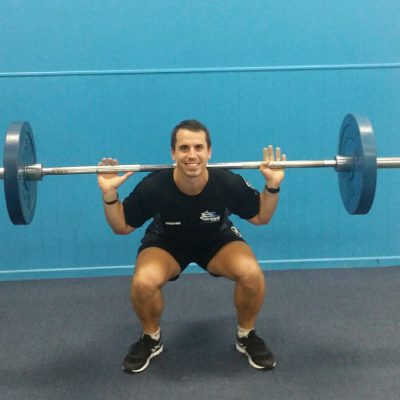 Contact us to receive the full event information booklet, including a full overview and itinerary of your Dream It journey, as well as your Dream It Registration Form and full costings.
Dream It have negotiated an exclusive Inca Trails group evening (TBA) with Kathmandu where discounts of between 40-65% off RRP will be available to our group. We will arrange an evening at one of their Auckland stores where we have VIP access and Kathmandu staff on hand to help with any gear needed before we depart.
Day Pack – 20-30L
Water Bladder – 3L
Sleeping Bag – 20F at least (synthetic recommended)
Sleeping Pads – Inflatable and/or closed cell foam
Duffel Bags – Large expedition-size vinyl or canvas to be carried by the mules
Additional bag to leave at hotel with change of clothes
Shoes – Lightweight hikers or cross trainers
Camp Shoes
Warm Hat
Gloves
Waterproof Pants
Waterproof Jacket
Fleece Jacket
Insulated Jacket
Long sleeved shirt
Lightweight Trekking Pant
Shorts and/or bathing suit for hot springs and river
Capaline/Polypro top and bottom
Socks – At least 4 pair
Sut Hat/visor
Sunglasses
Hygiene/toiletry kit – Small
Pee bottle or female spout
First Aid Items – Small
We provide a larger kit for the group
Headlamp w/spare batteries
Trekking Poles – Highly recommended
Camera
Nalgene bottle
Snack foods to supplement standard meals
Ear plugs
Insect repellant with Deet (*Important, there are biting flies near the river)
Sunscreen
Plastic Bags – Garbage bags for your duffel for rain protection
Camp Soap/Shampoo
Small camp towel
Disposable wipes
Hand sanitizer – Small
Bandana – Optional
Knife or multitool – Optional
Duct tape, Blister Kit
Journal – Optional
Donation items for local people – Shoes, shirts, socks, sunglasses, school supplies
Tip money. This is optional, but the guideline is approximately $150 for the trek
2 photocopies of your passport
Label all Gear
Our team based in Peru including our guides will answer any questions as they arise for the group. They have significant previous experience leading groups through the Inca Trails. Here are some of the more common questions raised.
What fitness level is required to complete the Inca Trail itinerary with Dream It?
You have to be fit. It is a common misconception that because many people do the Inca Trails then it must be easy… It isn't. It is a physically challenging trek and the high altitude (resulting in less oxygen to your lungs and blood) and changes in weather can make it uncomfortable at times. However this makes completing the Inca Trail and arriving at Machu Picchu all that more enjoyable.
Dream It and our coaching teams will ensure you are prepared and conditioned properly.
Minimal level of fitness required would be someone who hikes or runs casually. A good hiking pace will help but more importantly someone who can enjoy long days on the trails and repeat it the following day throughout the itinerary. This is very much a trekking adventure with no pressure to rush. The scenery will both slow people down and invigorate them.
What about Altitude Sickness?
Our guides have significant experience in dealing with all types of clients trekking the Inca Trails. In general, if you spend a few nights in Cusco for acclimatisation purposes, you should be OK for the Inca Trail. The itinerary allows time to acclimatise and we have added an extra day in Cusco at the beginning of the itinerary to recover from the long haul flight to relax and adjust to the altitude exposure. You can also mitigate altitude sickness related symptoms by being well rested and hydrated. Climbing is climbing however and people will feel the elevation and feel their breath shorten going over high passes until they become acclimatised. This can take 2-5 days. So the first few days can be the most challenging, even just walking around Cuzco. Over indulging in alcohol during these first few days is not advised because dehydration is also an issue when first at altitude.
What will the temperatures be like in Peru in April?
Daily average temperatures range from 10 degrees Celsius overnight through to 20 degrees Celsius during the daytime. Do however prepare for colder temperatures.
Can the group split up if some people are quicker than others?
There are natural stopping/resting points where the group may stop to have a snack or explore the ruins and sights. Our group will be able to go at their own pace and if some want to go faster there will be a guide available to go with them. A guide will also be a sweeper to look after the slowest in the group.
Is there an option to have a shower, wash clothes and are there toilets on the Inca Trail?
There are no showers once we leave on the trek until we reach Aquas Caliente below Machu Picchu. We do however provide warm water and wash clothes for clean up each day after the trek before dinner. There are also a few streams where bathing is possible.
We are sleeping in tents on the trail. What's provided for us to sleep on?
Sleeping bags and mats are used during the trekking portion of the trip. We suggest participants bring their own. Mats can be provided but we suggest participants bring their own. Stretchers are just too heavy as the trip is entirely supported by porters and mules.
Are your guides able to speak and interpret for us with the locals?
Our guides are fluent in English, Spanish and Quechua, and have vast experience guiding English speaking clients.
What bugs, creepy crawlies, spiders, snakes and wildlife are we likely to encounter?
There are very few creepy crawlies to worry about on this trek. Mosquito or biting flies can be a issue near the rivers, so insect repellent is recommended on these sections. As far as wildlife goes , this is a highlight of the trip as we pass through 5 climate zones and see many different flora and fauna. We will see giant hummingbirds, eagles and Andean condor which is a rare treat. Also species of deer, fox and the elusive jaguar is possible but not a threat. The cloud forests are spectacular and you will see many plant species, orchids and incredible butterflies.
What is the food provided on the trails like?
We provide fresh locally sourced and organic food rich in protein and vegetables. Proper nutrition and fuelling is important for this trip, and we provide healthy portions in a dining tent with tables and chairs.
The group are keen to give gifts to the local villages and children on the trail. What should we bring to give as gifts?
Donations are appreciated and school supplies are the greatest need for the children in the high Andes.
Is there a weight limit on bags/ backpacks that each participant can bring on the trails section. I imagine the mules and porters can only carry so much?
We ask you to limit the weight of your personal gear to 20kg each for the trek. There will be a secure place to leave items of value in the hotel prior to the trek and can be picked up on your return. You will only need to carry a daypack during the trail sections while the rest of your gear will be carried by your mule or porter.
Is there cell phone coverage and options to recharge electronic devices on the trails?
The areas we will be travelling will have limited cell phone coverage. There may be spots where coverage exists on high vistas or closer to larger villages. We will have satellite communication in the event of emergency. We recommend a small solar charger for phones, cameras, kindles etc but we also encourage our groups to unplug much as possible during the trip as this is a rare opportunity to find a closer connection to nature and culture.
Are there toilets on the trail?
Toilets have improved a lot in the last couple of years and all of the larger campsites have toilet blocks with flush toilets and running water. On the whole they are kept pretty clean. If you do need to go to the toilet between campsites then defecate well away from the trails and water supplies, dig a hole, or cover your faeces with a rock, and take toilet paper with you in a bag to deposit in one of the several bins along the trail.
What day do we depart and arrive back in New Zealand?
We depart Auckland on Sunday 8th April 2018 at 6:15pm returning into Auckland on Saturday 28th April at 5:05am
Do we have to carry all our gear?
We will be supported by porters and mules throughout the trip, so you will only be required to carry a small daypack during the day with water, snacks and extra clothing.
Are meals provided along the Inca Road?
Yes, along the Inca Trail, all meals will be prepared fresh and served in our well provisioned cook tent. There are also many small tienda's along the route that sell snacks, drinks and supplies.
Do I need to acclimatise before I go?
The route distance covers approximately 120km's with a minimum elevation of 4,800 feet and a maximum of 15,300, which we reach on Day 7 allowing plenty of time for acclimatisation. However, as this is one of the more challenging treks in Peru with approximately 50,000 feet of elevation change (ascending & descending), we take an extra mule and also have points where vehicle transportation can provide assistance if necessary.
Is scuba diving an option in the Galapagos on this trip?
Yes. There is an optional boat tour that will pick up guests in order to take them for a dive (1-2 immersions + full equipment included). Enjoy a unique diving experience, with the possibility to see schools of hammerhead sharks, mantas, reefs, sea lions, and more depending on the diving site. ( A Padi dive qualification is required and the cost is USD $326 per person for this 4 hour excursion).
Travel Vaccinations
Recommended vaccinations for Peru and Galapagos Islands include Typhoid, Hepatitis A & B, Rabies and routine vaccines. We will make further recommendations nearer departure. Always refer to your GP or Travel Doctor for advice regarding this.
Blood Testing Requirements
We will be strongly recommending all participants on this trip get the following blood tests done. You can get them done through your local GP and there should be no cost.
You will need to ask them for a copy and preferably scanned and emailed to you.
As part of your Client Form disclaimer in Section 7 it asks if you have sought and received clearance from your GP to train and prepare for this event. So if you haven't already done this, suggest you do this at the same time.
Let your GP know you are committing to taking on the Inca Trail experience. Your support Team of coaches and dietitian have requested you get your blood testing completed so we can support and identify areas of concern prior to prescribing exercise programming and nutrition/supplementation recommendations.
You will need to ask for a Full Blood Count (FBC) including Ferritin, Thyroid, and HbA1c test. Results normally take a few days.
Below is a quick snapshot of the terminology and reasons they are important to know.
Full Blood Count
The number of red cells, white cells and platelets in the blood are checked. Red cells carry oxygen around the body and haemoglobin makes up part of the red cells. These are of particular interest as in an endurance based event such as trekking and running it is important to have an adequate Red Blood cell count. This is even more important when going into a high altitude environment where there is less oxygen available for the body to utilise.
Ferritin
Ferritin is the major iron storage protein of the body. Ferritin levels can be used to indirectly measure the iron levels in the body.
Low iron levels can cause fatigue and limit the ability of oxygen to be transported throughout the body which therefore makes running and training more difficult.
Thyroid
Thyroid hormones regulate metabolism (the way the body uses energy) and affect nearly every organ in the body. Thyroid hormones also effect brain development, breathing, heart rate and nervous system functions, body temperature, muscle strength, menstrual cycles, weight and cholesterol levels.
Hypothyroidism is a disorder that occurs when the thyroid doesn't make enough thyroid for the body's needs. Without enough thyroid hormone, many of the body's functions slow down. Symptoms include fatigue, weight gain and cold intolerance.
HbA1c Testing
The HbA1c test (glycosylated haemoglobin level) is a laboratory blood test which measures your average blood glucose over the previous weeks and gives an indication of your longer term blood glucose control. It is an indicator of elevated blood glucose levels, which are suggestive of diabetes. It will also measure how much glucose has become stuck onto your red blood cells.
We can then help have an understanding and help plan your nutrition and dietary requirements, weight control and lifestyle requirements.