Trek the Alps
France, Switzerland, Italy
13-25 August 2017
A relaxed and inspiring journey traversing the spectacular mountain alps across France, Italy and Switzerland.
Discover a trekking experience like no other, combining breathtaking vistas, delightfully quaint historic villages, and warm and inviting locals offering deliciously hearty and hospitable nourishment at the end of each day. This journey – wandering over mountain trails connecting France, Italy and Switzerland – takes in some of the most iconic mountain terrain anywhere in the world – and is uniquely designed to be entertaining, inspiring and relaxing, including a full day of relaxation at the renowned Pré Didier Spa and a gourmet celebration in French cuisine at La Maison Carrier. Experience thermal pools, stunning lakes, spectacular mountain passes, easy transportation, regular rest stops, delicious local food and so much more.
Brought to you by your team at FIT FIX and Dream It.
Limited to 20 spots Nationwide.
Highlights
Journey through the spectacular mountain alps of France, Italy and Switzerland
Dedicated crew to support you from departure to landing • Comfortable accommodation in quaint local villages
Multi-course evening feasts featuring local French, Italian and Swiss specialties
Rugged mountain passages and alpine pastures • A day of relaxation at the renowned Pré Saint Didier Spa
Hike around the famous 15,777-foot Mount Blanc
Stunning French cuisine at the Maison Carrier
Relaxing in Chamonix
Experienced, local guides
Professional photographer to capture your memories
Two day stopover in Dubai
All ground transportation and transfers
Detailed Information
Trek the Alps is your ticket into the spectacular walking trails that meander through the iconic mountain ranges of France, Italy and Switzerland.
Relaxed, inspiring trekking
Our journey takes us counter-clockwise around Mont Blanc, starting southeast from Chamonix, then through Italy and into Switzerland, before coming back down to Chamonix. This journey is about finding the perfect balance between walking and discovering, so most days will begin with a continental buffet breakfast at our inn, followed by a day of relaxed trekking, with plenty of opportunities to stop along the way and enjoy the captivating views, explore local villages or refuel at a local alpine café. In the evening we'll come together to enjoy dinner at our inn or a nearby restaurant. These are multi-course feasts, often featuring local French, Italian and Swiss specialties, and will definitely be hearty, filling, well-earned and very delicious.
Chamonix – the epicentre for trail hiking
We begin our epic journey at Chamonix – the home to mountain trekking for more than 150 years. We'll give you a day to settle into this famous mountain town at the base of 15,777-foot tall Mont Blanc, and Day Two will begin with an introductory hike to the spectacular Lac Blanc. This high-mountain lake sits in the Aiguilles Rouges Nature Preserve, a rugged ridge across the valley from Mont Blanc, and commands one of the greatest mountain views anywhere. We'll make good use of local cable cars to enjoy more time hiking near the lake, and keep an eye open for bouquetin – a mountain goat with long curved horns frequently sighted in this region.
Journeying south
On Day Three we begin our journey south. Starting at the steps of the old church in Chamonix, we'll pass through undulating trail that leads through alpine pastures and pine forests, over the Tricot pass and through the quaint Miage Valley, one of the prettiest corners of the Tour du Mont Blanc. Passing through a tiny hamlet of stone houses where cows and horses graze peacefully surrounded by hanging glaciers, we'll hike to the small village of les Contamines.
Day Four sees us following an old Roman trail, with a long, steady ascent across Col du Bonhomme. After lunch near the pass, we'll descend into the Valle de Glaciers and stay in a popular hikers' inn, Refuge des Mottets.
We leave France on Day Five, with a gradual ascent through quiet alp pastures that leads to the Col de la Seigne and into Italy. Here you're greeted by an amazing view into the Veny Valley and the Mont Blanc range. We'll continue down into the medieval village of Courmayeur, with narrow, cobblestoned alleyways and a lively, pedestrian-only core.
A day of relaxation and rejuvenation
Just to prove this journey is about relaxation as much as inspiration, Day Six will be spent in Courmayeur, giving you a chance to soak in the hot spring spas at nearby Pré Saint Didier, where thermal waters flow from the heart of the mountains. Relax tired muscles with over forty different treatments, including hydro massages, wellness treatments and sensory pools. Or simply enjoy this atmospheric village with cafés, bakeries, gelaterias, and no shortage of sidewalk cafés. A skyway cable car ascends high above the valley to the upper reaches of Mont Blanc for stunning views.
'Roughing it' in the famous Refuge Bonatti
Rejuvenated from a day of relaxation, we'll take our time leaving Courmayeur on Day Seven, passing through forests and high pastures to Col Sapin, with its striking views of the Mont Blanc massif. We'll then descend to one of the most famous mountain huts in all the Alps, Refuge Bonatti— a cozy stone building in bucolic Val Ferret, which offers hearty local meals and a lively, fun ambience. We'll 'rough it' tonight, staying in dorm spaces without our baggage.
A week into our epic adventure, Day Eight will lead us to the Italian side of Mont Blanc, where the Grand Jorasses rivals Mont Blanc as the focal point of our views. Today is a full day, as we'll tackle the challenging Grand Col Ferret, one of our highest points of the trip, on the Italian-Swiss border. From here, we'll meander through beautiful, rolling green hills, home to contented cows and on to the quiet village of la Fouly. We finish with a gentle climb up to the quiet Swiss village of Champex.
Return to the magnificent Mont Blanc
Day Nine leads us through woods, meadows and farms, as we climb to the height of land above Champex, with views of Switzerland's Rhône valley and the historic city of Martigny, below. We'll enjoy a break at a high mountain buvette, or café, before descending to our evening at Col de la Forclaz and the small mountain village of Trient.
Our last day of hiking around Mont Blanc is a classic, as we climb to the Col de Balme pass on the border with France. Enjoy gorgeous views of Mont Blanc and the entire Chamonix valley as we cross the pass and descend to la Tour. Alternately, we can follow the Ultra-Trail Mont-Blanc running route through the Vallorcine valley and through the Aiguilles Rouge Nature Preserve. We finish as thousands of runners and hikers have in the past century, by running through the Chamonix valley to the steps of the church where our adventure started.
You made it!
Day Eleven and the hard work of trekking is over! It's time to enjoy a rest day in lively Chamonix, riding two trams to the summit of the Aiguille du Midi, the highest mountain peak served by a lift. Upon return, we can visit the Mountain House and learn about Mont Blanc, view the rich alpine history of the region in the Alpine Museum, or simply enjoy taking time at one of the many cafés that line the car-free streets of Chamonix. We'll conclude the day with our group celebration dinner at Maison Carrier, enjoying stunning French cuisine while we relive our adventure through three countries over 12 days!
Adieu to the Alps…Via Dubai!
Day Twelve is our time to bid adieu to the Alps. We'll leave Chamonix for the short shuttle bus ride back to Geneva airport, to begin our journey home. And for a complete contrast to the rolling hills and serenity of the Alps, we're taking you home via a two-day stopover in Dubai, for a completely different cultural experience, complete with amazing shopping and nightlife.
Our guides have extensive experience, trail running throughout Switzerland, France, and Italy – from the high peaks of Switzerland's Berner Oberland and the Valais, through northern Italy, and throughout France's Haute Savoie and the Mont Blanc massif.
Doug is originally from Randolph, New Hampshire, and has been playing in the mountains since he was a kid, riding wooden cross-country skis on remote peaks in New Hampshire's White Mountains with my older brothers. The ensuing years have been filled with adventures from the Alps to the Andes.
When he's not trekking or guiding others through the world's most majestical trails, Doug is a Produce for Car Talk from NPR, Contributing Editor at Trail Runner Magazine, author, contributor to the training running website and café co-owner. He also volunteers on the board of directors of a number of mountain stewardship organisations, as well as the local mountain rescue group. He's addicted to cheese, coffee and chocolate, and has been known to stop dead in his tracks during a trail run, to visit with friendly dogs.
Doug's favourite trail run leads from Chamonix village, to the Refuge du plan de l'aiguille. Doug describes it as "an hour-and-a-half uphill run from what he thinks is the world's epicentre for trail running and hiking, to the best fresh-baked pies in the entire valley. The refuge has a cheerful staff, and there's the company of Boule, the exuberant hut dog. The views from the refuge are some of the best in the region".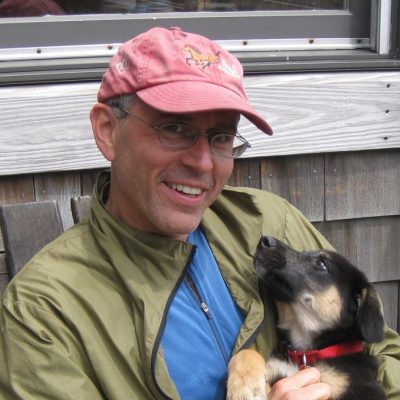 Alister Bignell
Senior Guide
Alister is based between central Switzerland and the Chamonix valley, meaning he has countless amazing trails on his doorstep. The outdoors – and especially the mountains – have been a way of life for Alister for as long as he can remember, starting with a career as an outdoor instructor in the UK and then a permanent move out to the Alps in 2006.
From Grindelwald, Switzerland, Alister is an avid racer of both short and long distances on road and trail, and is as much motivated by the training required as the actual competition. The Alps are replete with a lifetime's worth of trails and races, which serves as a continuing motivation to explore and push my limits and help others do the same.
Away from the trails, Alister works as a freelance website editor and designer for non-profit organisations. When time allows he also likes to go climbing in the summer and winter with friends, exploring new corners of the Alps and trying to improve his languages. A constant theme through all of Alister's adventures is plenty of fresh coffee and local cake varieties.
Alister's favourite trail is the run up from Servoz to the Alpage at Ayères des Rocs beneath the towering Fiz massif, located in the larger Chamonix valley. He says it provides a good workout in a beautiful setting. The first half, up to Lac Vert, involves a sustained grind through quiet, shaded pine cover before giving way to increasingly open views of the Mont Blanc massif. If time allows he then gathers his reserves and continues up to the Col d'Anterne or makes the loop, back to Servoz over the Lac de Pormenaz in the distance.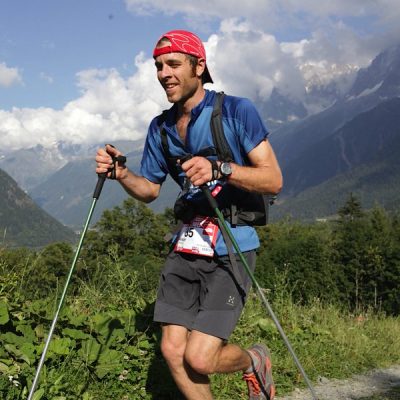 Abby Strauss-Malcolm
Guide, Tour Specialist
Abby grew up in Portland, Maine playing in the woods behind her house. She finds it hard to stay in one place for long , due to a love of travel and a constant curiosity about what's around the bend. She is a guide for hiking trips in both Europe and America. In her free time she daydreams about her next adventure, trail run or life project. They seem to be never ending.
While leading a wilderness orientation program for Prescott College, she spent three days in a cave with students waiting out a storm of biblical proportion. We're talking nine inches of rain in three days. Picture dry creek beds turning into roaring rivers ten feet deep. You could hear large boulders moving from the force of the water.
Abby's favourite trek is from Grindelwald to Wengen, via Kleine Scheidegg. This route takes you directly under the Eiger North face. The majority of the first half is through open fields with expansive views. To miss the crowd at Kleine Scheidegg, she stays high and treks down on the crest of a moraine wall. The second half of the trail brings you through fields and forests as you wind your way down into the quiet town of Wengen.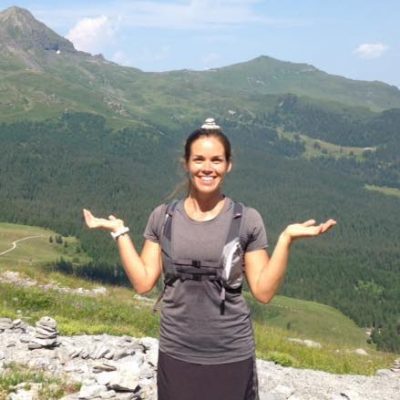 Bruno is based in Annecy, France. His childhood centred around a childhood spent swimming, sea kayaking and running on the coastal paths fostered a lasting love of the outdoors. After five years as an English teacher in Japan and ten years as an outdoor instructor in the UK, I now live on the shores of the beautiful Lake Annecy.
Running has been a constant fascination since his teenage years, at first hooked on the physical challenges of harder and faster, and then the great sense of well-being experienced when everything starts to "flow." Similarly, I now love trail running for the combination of challenging ascents, the extraordinary mountain environment and the exhilarating descents.
He still works as a mountaineering instructor in the UK and overseas. Bruno is an Associate Instructor with The Outward Bound Trust and work for a number of expedition companies, leading groups in the mountains of Greenland, Iceland, Norway, Japan, India, Morocco, Namibia and next year, Kyrgyzstan.
In his free time at home Annecy is the ideal place to indulge in my passions for biking, swimming, rock climbing, canoeing and skiing. Fairly new to the area, I'm spending quite a lot of time seeking out the best boulangeries, pâtisseries, crêperies and fromageries!
Recently a chance encounter on Mont Blanc with a beautiful French girl has shaped the last three years of his life!
His favourite trail might have to be the simplicity of being able to run out the door, skirt the north end of Lake Annecy and run up the steep end of Mont Veyrier, at first through dense woodland and gradually thinning until… wham! Suddenly, you're hit with a stunning view down the lake from the Col des Sauts. A final push to the summit leads to a spectacular 2-km ridgeline along Mont Baron, then the run finishes with a descent to the historic Col des Contrebandiers.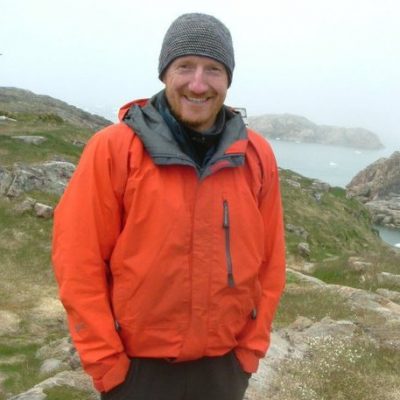 Every great adventure requires support from an awesome crew, and we've got the best lined up for you! Corinne and Sam are enthusiastic, energetic, organised and most importantly, loads of fun! They'll make sure you have what you need to love every moment of this epic journey.
Corinne is a 34 year old mum to two beautiful girls (4, 7) and wife to a fantastic kiwi bloke. She lives on 10 acres on the outskirts of Whangarei (in the Winterless North) with a bunch of outdoor creatures, and a green, undulating, adventure playground at her back door.
The outdoors, physical activity, adventure, huffypuffy, sweat, sport, and fun have ALWAYS been her passions. And so it is incredibly fitting that she stumbled across my career by default (after one day of studying to be an accountant she decided she needed to do something FAR MORE fun and closer to her heart).
She now change lives, daily. She places passion and purpose back into people's lives by encouraging them to set goals, by stimulating them with energy-boosting exercise, and by empowering them to create the best life they can for themselves by taking the reins back into their own hands. Her greatest thrill – observing the deeply satisfying and life-changing improvements that a regular fitness and 'be well' routine can bring to a person's life. Life really is what you make it.
Corinne has more than 12 years of experience in the fitness and wellbeing industry, has been in business for 9 years, is a three-time finalist in the New Zealand Fitness Industry awards (including PT of the Year, People's Choice, and Community Excellence), and her range of services is now more far-reaching than just that of a personal trainer – she is now a Fitness Specialist, Movement and Wellness Motivator, Vitality Coach, is a mentor to Up n Coming PT's, and runs a movement motivation facebook group called 'FIT M IN' as a hobby.
Corinne's biggest wish is to be able to positively touch the lives of as many kiwi's as possible in a way that'll enable their minds and bodies to be healthier, and their lives consequently richer.
"The meaning of life is to find your gift; the purpose of life is to give it away."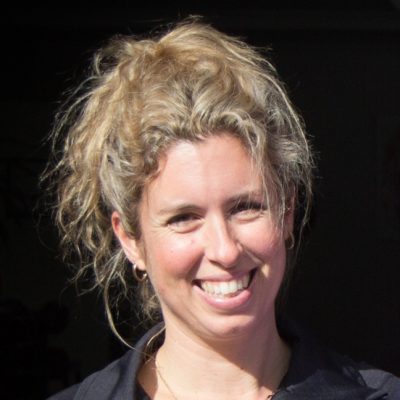 Sam is everything you want in a crew member, fitness specialist and personal trainer – she's enthusiastic and friendly, and having experienced an incredible health and wellness journey herself, she now dreams of inspiring others.
In her role as trainer, Sam dedicates herself to helping clients experience the joy, wonder and benefits that healthy lifestyle choices deliver, for themselves and their families. As a busy Mum of three, Sam fully appreciates the challenges and intricacies of running a household, keeping the kids happy, working a full-time job – all whilst maintaining the stability of the family. Sam is committed to give back to Mums the same inspiration, knowledge, and empowerment that was given to her. It's a new way of life, and one that has become invaluable to Sam and her family.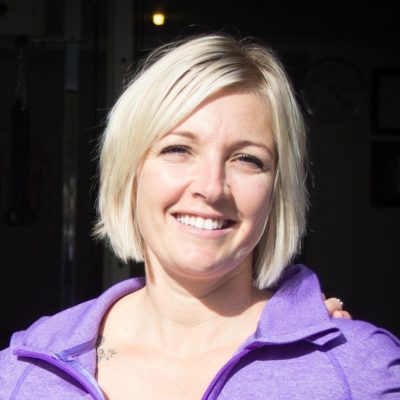 DREAM IT IS THE TOTAL PACKAGE!
Dream It events are designed to be stress free, taking all the hassle away by being the total package, including costs – all you need to do is commit to getting in shape for the start line!
Our fully inclusive package costs include:
Return flights from Auckland airport
All accommodation, including breakfasts and dinners*
Airport and luggage transfers
Exclusive local cultural events included in your itinerary
Training advice and support pre-departure**
Local guides
Event entry, where applicable
The only exclusions include lunches (so you have the opportunity to personally select and sample the local cuisine) and travel insurance, which we find people prefer to manage themselves.
*Drinks and dinners in transit (during stop overs) are not included.
**Provision of training and coaching provided pre-departure is tailored and delivered on an individual basis and requirements.
Payment Schedule
To make it even easier to plan your trip, we offer a simple payment plan, with four payments between registration and departure, beginning with a $2,500 NZD deposit payment when you register.
To protect your dream travel adventure, we also recommend deposit protection insurance be taken out at the time of your first deposit payment, plus full travel insurance to be put into effect prior to your first progress payment.
Required Next Steps
To confirm your registration, all we need is:
$2,500 NZD deposit payment
Scanned copy of the completed Dream It Registration Form
Scanned copy of your passport
Contact us now to receive the full event information booklet, including a full overview and itinerary of your Dream It journey, as well as your Dream It Registration Form and full costings.
Terms And Conditions
This package is based on the following terms and conditions:
Group departure, based on minimum numbers and specific flights.
Inclusions – Flights, accommodation, transfers, meals (as specified in the itinerary) and hosting throughout (see above for more information).
A deposit of $2,500 NZD is required at time of booking. A payment plan thereafter prior to departure.
All prices are subject to change until paid in full and prices are all subject to availability. Prices are for cash/bank transfer, there will be a 2% surcharge for Visa/Mastercard and 3% surcharge for Amex/ Diners. Your names on the electronic ticket must be exactly as your passport and you must have at least 6 months' validity on your passport upon your return entry into New Zealand. All prices subject to currency fluctuation.
Prices quoted are for Economy return airfares and twin share accommodation. Prices are available on upgrades for both at your request.
For the Trails
Dream It have negotiated an exclusive Trek the Alps group evening (TBA) with Kathmandu NZ where discounts of between 40-65% off RRP will be available to our group. We will arrange an evening in store where you will have VIP access and Kathmandu staff on hand to recommend and help with any gear needed before we depart.
You'll be in the mountains all day, so that means being ready for changeable weather, and having the ability to stay warm if it rains or temperatures drop. Your packing list should consist of the following:
Running Shoes or Hiking Boots: These should be worn in and comfortable before you arrive. You don't want to be trying to break them in at the start of this trip.
Hydration pack: Bring a trail running specific hydration pack. It should be a larger size and have a built in hydration system with plenty of small pockets and a large one for extra clothing. Also bring your preferred energy gels and electrolytes.
Running Jacket: Your running jacket should be light, waterproof and wind resistant.
Thermal clothing (top and bottom)
Hat & Gloves: It's recommended to bring woollen gloves and beanie.
Camera and Cellphone: Include your chargers also. Bring a ziplock plastic bag to keep them dry in the event of rain.
Chafing Cream/ Vaseline
Sunscreen & Lip Balm
Sunglasses
Off Trail Packing List
Not all your time will be on the trails of course. There will be plenty of time we will spend in the villages, at huts and travelling from one destination to the other. Below is what we recommend you should pack:
†Warm Layer: A polar fleece jacket that can be worn on the trails and around town.
T-shirts: Bring several that you can wear on the trails and around town.
Pants: One or two pairs of pants for around town as the temperature can get a bit chilly. Bring something smart casual also for our celebration dinner at the end of the trek. All the other restaurants and hotels we stay at require only casual dress.
Additional Footwear: Bring a comfortable pair of shoes for the end of the day and for walking around town. You will want to give your feet a break from your trail shoes.
Socks: Bring 3-4 pairs.
Swimsuit: Many of the hotels have spas and saunas and a number of the villages have pools. It's great to have a soak after a long day hiking.
Power Adaptors: Make sure you bring your power adaptor for your laptop, camera and cell phone. Buying a universal adaptor is recommended.
Small Towel and Soap: Pack these as in some of the mountain huts they are not supplied.
Ear plugs: We have a few nights in a shared dorm so just in case there is a snorer in your room.
Sleep Sheet: You'll need to bring one of these. The Alpine huts supply blankets. You don't need to pack a sleeping bag.
Here are some of the more common questions we get asked. If you have any questions about this trip please contact us and we will reply promptly with an answer for you.
Do you need to train specifically for trekking in the Alps and how fit do I need to be?
To get the most enjoyment out of your experience we recommend that you do prepare and train. Our distances we trek vary between 12km to 31km each day so you need to have done enough training to do these distances. Dream It and the team at Fit Fix will provide the necessary support and guidance to help with this. There are quite often options to shorten the trek if required to get you back for a wine or croissant, and a massage if needed! The team at Fit Fix are available to deliver customised training programmes leading up to the event, which will give you the confidence that you are ready to enjoy this amazing adventure.
How hard will the treks be and how fit do I have to be?
Totally flat trails are few and far between so you will need to train on some hills and undulating terrain.
Can I take a day off?
Absolutely. If you need to take a rest day or two we can help arrange this. There are very good transport options along most of the planned route.
Our big trekking day from Bonatti to Champex is 31km in length. It sounds too far for me to enjoy comfortably?
We can can arrange transportation options beyond 16km if required. Most of our trekking days will be distances varying from 12-20km's.
What's the footing like?
It can vary from rocky footing to decadent pastures. Usually the terrain is hiking friendly with switch back routes and plenty of soil. The trail system in the Alps is arguably the most impressive in the world, with over 10,000 km of maintained paths.
What will the weather be like?
We have chosen this time of year as the weather is generally settled and great for hiking. Expect daytime temperatures up to 26 degrees celsius and overnight lows of 10 degrees celsius. Being in the Alps however, the weather can fluctuate so always be prepared for some cold weather.
My passport expires shortly after trip. Will that be a problem?
Yes. Your passport will need to be valid for up to 6 months after your Trek the Alps journey has finished. If your passport is due to expire before this time, please renew it well before our planned departure.
I don't know other languages – is that okay?
Yes. While we are trekking though the Alps in France, Switzerland and Italy, most locals in all three countries will speak English.
How much cash should I carry and are ATM's readily available?
Breakfasts and Dinners are included in most parts of your itinerary, as is the accommodation. You will need cash for drinks, snacks, souvenirs etc. ATM's are readily available and all shops take Credit Card and Eftpos.
How much should I tip?
Rounding up a few francs (about 5%) in restaurants is recommended, as it is customary, but not compulsory. This is usually given to the waiter as you pay. Tipping your guides is voluntary but common. If they have been helpful and done a great job to create a memorable trip $50-$100 per person for the trip is a good rule of thumb.
Can I wash my clothes during the trek?
Occasionally there will be self-service laundromats at villages on the trek that you can use. We will provide details in each days briefing.
Is Wi-Fi available?
Free Wi-Fi is available at cafés and hotels so most travellers opt for bringing their own cellphones and adding an international plan.
What should we carry in our running pack?
We're in the mountains, and that means being able to take care of ourselves in the event of an accident or foul weather. The guides will have Swiss cellphones and First Aid kits. You should carry with you the following items: Dry shirt, warm hat, gloves, shell jacket, dry socks, sunscreen , anti -chafe lubricant, credit card & ATM card, extra francs, hat, sunglasses, camera or cell phone, Camelbak or hydration pack (1.5 litres or more) plus personal snacks.
How will our bags be moved around?
Baggage transfers are included as part of your package.
Should I use walking poles?
Local Alp hikers like to use carbon fibre running poles, however it's a matter personal preference. They can be handy, giving you a third point of contact with the ground, which can be comforting on steep terrain. If you are going to use them, we recommend training with them as it is good to be familiar with their use.
Can I extend my holiday after we have finished in Geneva or Dubai?
You can extend your trip at the end of the tour only. This can be arranged via our Travel Agent Karen listed in the contact section of this booklet.
What day do we depart and arrive back in New Zealand?
We are flying Emirates departing Auckland on Saturday 12th August 2017 at 8:15pm returning Monday 28th August into Auckland at 10:10am.
Why do I need to take travel insurance so far in advance?
Please note that upon acceptance of our travel proposal and receiving your deposit, some or all of the money paid will become non-refundable. It is very important that you take out travel insurance to cover your funds for cancellation due to unforeseen circumstances.
Our group travel agent Karen can quote and clarify in more detail as required. Her contact details are provided in the back of this booklet.
What is the highest altitude we go to?
That would be Col Grand Ferret on the border of Switzerland and Italy. The elevation is 2537 metres or 8,324 feet.